IRA Optimizer™
Take Control of Your Financial Future
What is a Self Directed IRA LLC?
Are you seeking a safer investment alternative than the unpredictable and volatile stock market for your retirement funds?
Do you need to rollover a 401K plan from a previous job or due to retirement or employee buyout?
Would you like to use your IRA or 401k to make investments in real estate, precious metals, crypto-currency or other alternative investments?
Do you want to protect your retirement funds?
If you have answered yes to any of these questions, then you need to know about an incredible wealth building retirement account option that savvy and knowledgeable IRA and 401k Plan owners are using to dramatically improve their IRA financial health… a Self Directed IRA LLC with Checkbook Control.
IRA Optimizer™ is a self-directed IRA that gives you checkbook control of your retirement funds using a limited liability company formed in the state of your choice.
IRA Optimizer™ is a complete Self Directed IRA LLC infra-structure
See:  How it Works
Turnkey Setup of Your IRA Optimizer™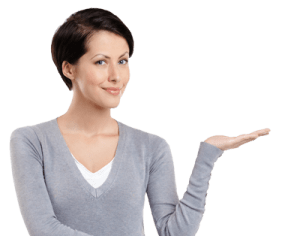 N

Preparing and filing the Articles of Organization for your LLC with the state of your choice.

N

Providing a Customized Operating Agreement for your LLC that meets the requirements of the Internal Revenue Service for a Self Directed IRA LLC

N

LLC Record Book which includes the binder, membership certificates, minutes, seals, transfer ledger

N

Obtaining the Tax Identification Number (TIN/EIN) for your LLC from the Internal Revenue Service

N

Access to the most economical IRS approved IRA Custodians and co-ordinate your account set-up with the custodian.

N

Online support for any questions and assistance you require.
I set up a SDIRA with the help of Tom Walker. I was very pleased with the service he provided, his prompt responses to any questions and step-by-step help when needed. He is a professional who is respectful, patient and knowledgeable. I would recommend him without reservation.
When researching how best to move forward in setting up a self directed IRA, I found this site and read the testimonials. Those notes made me decide to use Self Directed IRA to help me set up mine. Now I am adding my testimonial to the list. I worked with Tom Walker, who was extremely helpful and always available when needed. His assistance and guidance made it easy to set up and manage. I highly recommend self directed IRA for anyone considering this investment choice.
I would like to give you a testimonial. In 2011 I was not able to see how my IRA would support me in retirement. You folks gave me the business plan and answered all my questions, and I was able to invest in real estate, which I understand. My IRA has grown appreciably and now is generating sufficient cash flow for me to comfortably retire. Your plan and answering all my questions through the years made it so i can retire. Thanks so much.
The information contained on this website has been supplied as general information. We do not provide investment, legal or accounting advice. We recommend that you seek advice from a qualified local investment, accounting or legal counsel. In the instance where we provide links to other sites you should assume that we will receive compensation if you purchase through the link or it is to an affiliated company.